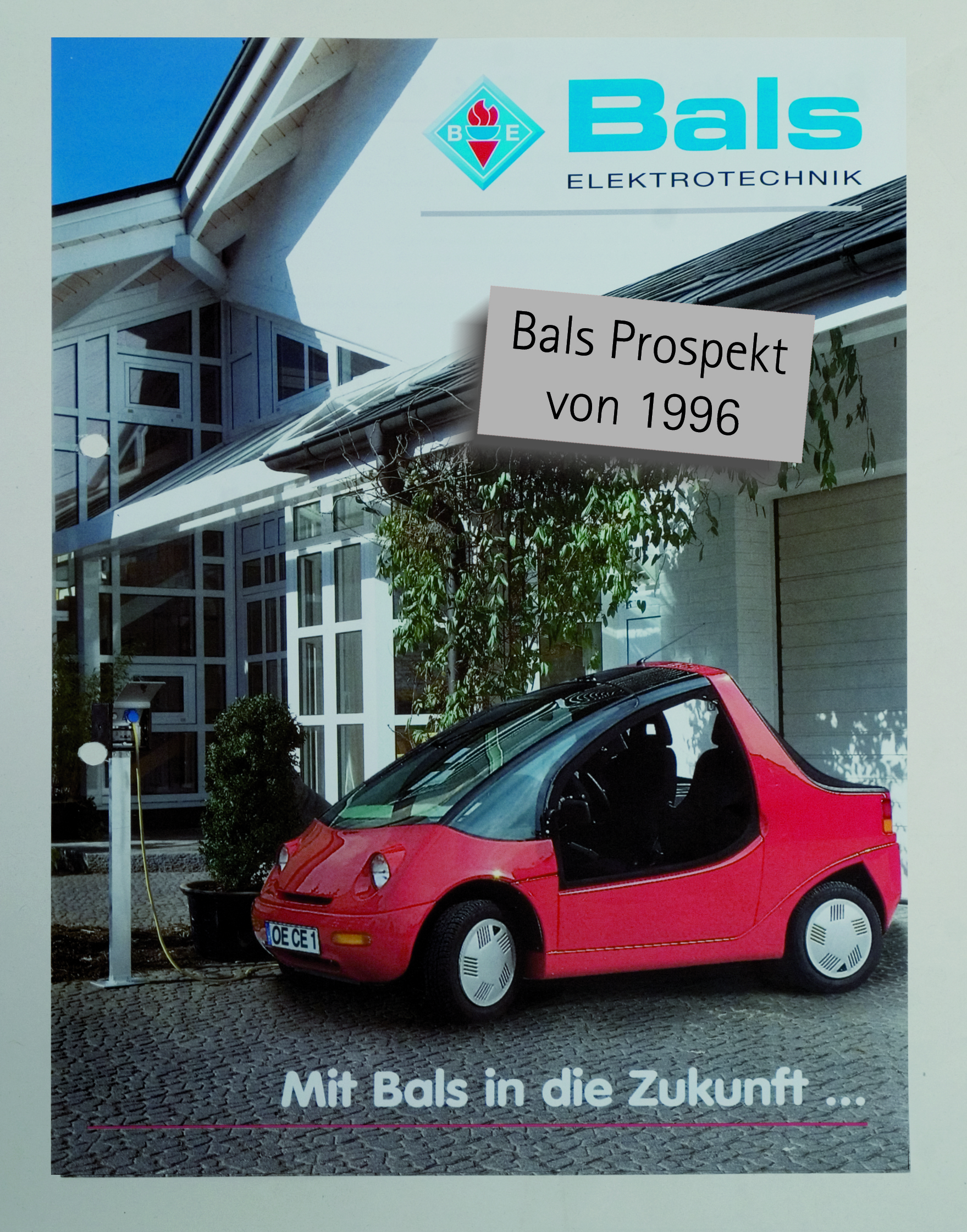 Solutions for tomorrow's mobility
The car of the future is electrically powered: climate-protection requirements and rising environmental awareness is leading to a permanent change in individual mobility and will continue to do so over the coming years. The future belongs to electric vehicles – whether in combination with an internal combustion engine as a hybrid model or as a pure-electric car.
Bals: One of the pioneers in charging electric vehicles
Bals recognised the signs of the times early on and, long before the current e-mobility boom, was engaged in creating solutions for powerful and safe charging systems as well as the necessary system components. At a very early stage, our company anticipated today's trend and as far back as 1996 presented a charging device for an electrically powered vehicle. Today we offer a comprehensive and modern range of system components with the highest level of technical excellence.
The beginnings of electromobility
The roots of electrically powered vehicles go back much further: Numerous developers were already addressing this topic at the end of the 19th century. The world's first official electric car was invented by Gustave Trouvé in 1881. The electric motor soon became one of the preferred types of drive. However, great advances made in internal combustion engines as well as the growing availability of oil and petrol at the beginning of the 20th century held back further development of the electric drive.