Mounting Instructions & Manuals
VDE Approved Place of Manufacture - This surveillance of the factory was performed according to the European Factory Inspection Procedure
Principles of the data processing at Bals Elektrotechnik GmbH & Co. KG
The wired charging of electric vehicles can be done in different charging modes, which have been defined in the system standard DIN EN 61851-1 (VDE 0122-1).
Product labelling for EV infrastructure of 17186
EN ISO 9001 specifies the minimum requirements for a quality management system.
Customized AC Charging cables for EVSE and EV applications
Registration, Evaluation, Authorisation and Restriction of Chemicals (REACH) is a European Union regulation. REACH addresses the production and use of chemical substances, and their potential impacts on both human health and the environment.
The shutter is an opening mechanism for eMobile charging plugs
The charging system of type 1 system is based on the latest state of the requirements according to SAE J1772 and IEC 62195-2.
Wide range of system components and many suitable solutions for electromobility.
With the standardized type 2 plugs and sockets according to IEC 62196, single or three-phase AC charging is possible.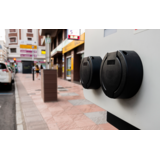 The right charging socket for every application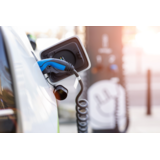 charging cables in different assemblies